Teacher Gifts
I've been thinking about all my teacher friends out there, so I thought I'd share a couple of end-of-the-year teacher gift ideas.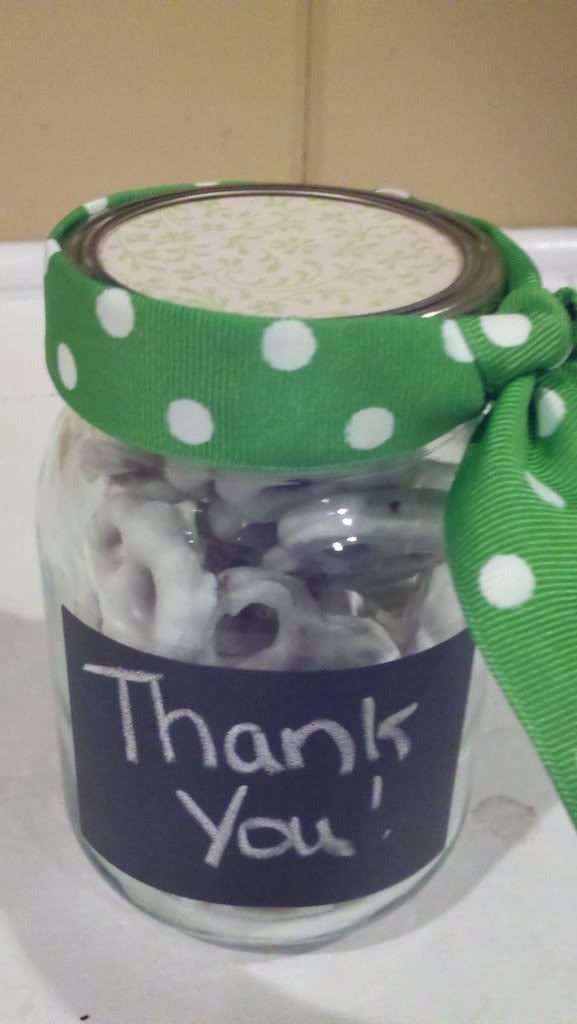 This one is a cutie. I keep seeing Mason jars being used for all sorts of adorableness, so I thought it would be a good choice for a teacher gift. Simply attach a gift card to her/his favorite restaurant, store etc. and you've got yourself one unique gift.
The jar has a rectangle of chalkboard vinyl on it, so it can be reused to hold pens, pencils, and such. The lid bears a circular piece of scrapbook paper on which you can write a sweet message to the teacher. I chose Kroger's yogurt pretzels ($2.79/bag) to fill the jar because I thought the white looked nice with the chalkboard rectangle. Oh, and I also LOVE them!!!!
Personalized Citronella Candle
Another very useful idea to which one could attach a gift card of choice is a citronella bucket candle. I personalized this one with some adhesive vinyl and ribbon. Cute, useful, and handy for attaching a gift card.
In case you can't tell, I always loved getting gift cards. It was so nice on inservice training days to be able to go out to eat at a restaurant for FREE thanks to a sweet student.
Here are a few other lovely teacher gift ideas I stumbled across during my recent blog hopping. =)
Crayon Monograms
: Love this idea...may do one for my son's room b/c he LOVES to color!
How about a
cute clipboard with a vinyl monogram
? If you have a Cricut and some adhesive vinyl, you could do this!
Here are a few more ideas found at
Skip to my Lou
. Gotta love that hand sanitizer!
Show your kiddo's teacher' some love for year of hard work! Feel free to leave a link to your own teacher gift ideas below!!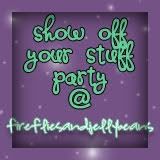 Chalkboard Mason Jars